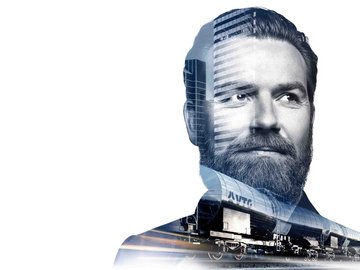 Career
On the move to get things moving: Join with VTG Rail UK to shape the future of rail freight.
Are you looking for a career that combines efficiency and sustainability with a passion for rails? Then you should work with VTG UK: We offer jobs at a functional and managerial level as well as for competent junior employees. We seek the knowledge and skills of logistics experts and sales professionals, as well as IT specialists and engineers. Working at VTG Rail UK means you will be assigned tasks in the most diverse professional sectors, while having a job that enables you to stay in close contact with the world of freight wagons and transport routes.
Current vacancies
This dual purpose role will be to co-ordinate activities for designated contracts to enable maximum wagon availability to meet contractual and regulatory requirements and to deliver high quality customer service. To monitor and analyse costs to enable recovery of key costs from Customers and Maintainers.
Duties will include:
Working with customers, Maintainers and other 3rd parties to plan maintenance of wagons and ensure plans are effectively executed.
Ensure detailed arrangements are in place between customers and maintenance contractors to release wagons and carry out planned maintenance.
Monitor unplanned stoppages (cripples) and liaise with maintenance contractors to expedite return of wagons to service.
Ensure full details of all damage incidents are obtained and recorded on database.
Make claims for loss of use and damage repairs. Periodically chase up claims and resolve queries.
Investigate costs by contract on a monthly basis and to establish any deviations from expectations.
Monitor and analyse contract costs to establish if any costs are rechargeable to either the customer or maintainer.
Build and maintain data to assist in the control and monitoring of costs.
Keep accurate records of all written and verbal contacts with customers and maintenance providers.
Assist in the compilation of ad hoc reports.
Provide an intermediary on-call service, interfacing between the customers and contractors to maximise wagon availability and customer service.
Please email a copy of your CV with covering letter to Debbie Field.
Contact us
Looking for more details? Our experts will be happy to answer your questions.
E-Mail
Debbie Field
HR and Office Manager
+44 121 4219-183